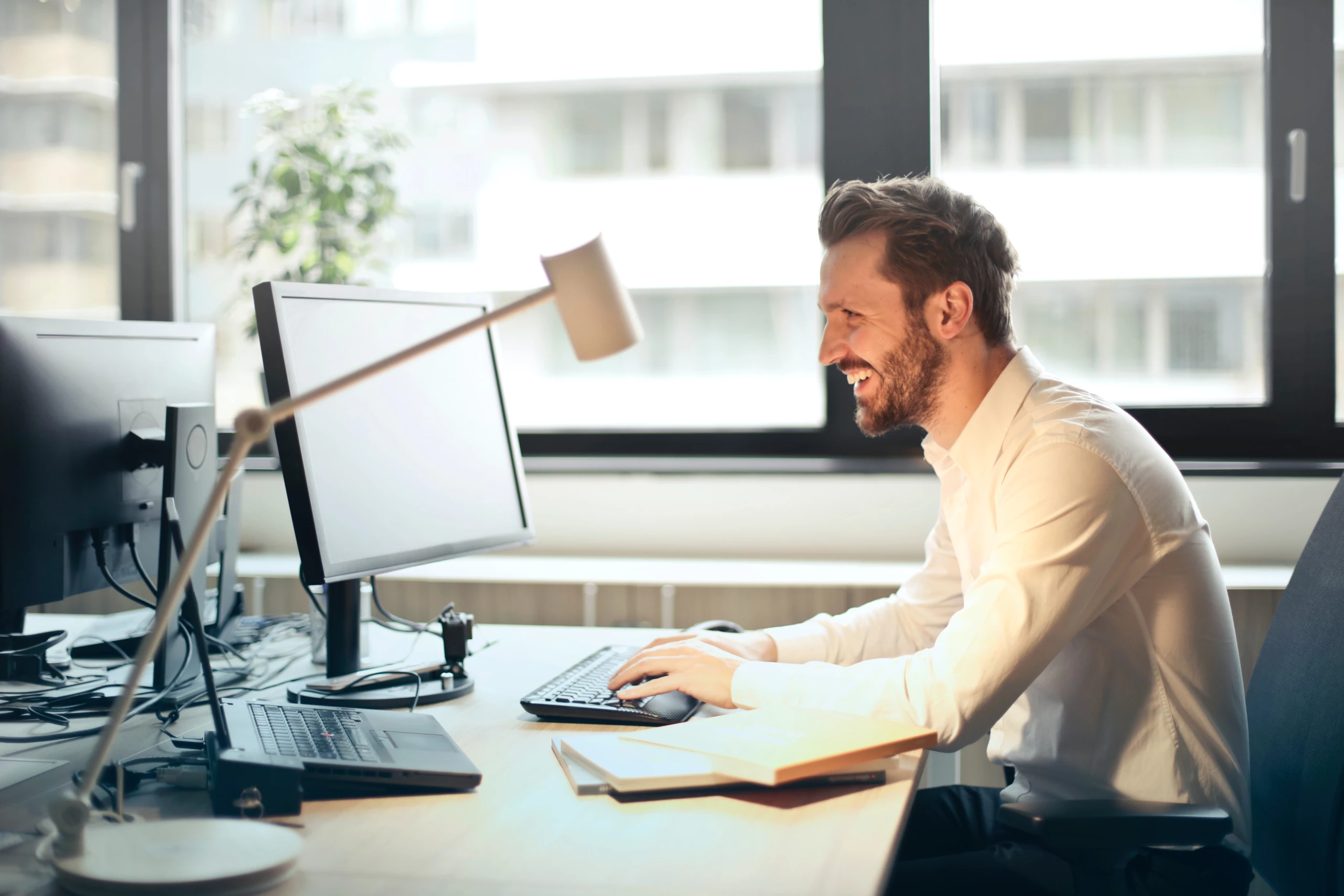 Online marketing has become an essential component of any business strategy in today's digital age. The rapid advancement in technology and changes in consumer behavior have resulted in a constantly evolving online marketing landscape. As we move into 2023, businesses need to stay ahead of the curve and adapt their online marketing strategies to stay competitive. In this post, we'll take a look at the top 7 types of online marketing that businesses should consider incorporating into their strategies this year.
Search Engine Optimization (SEO): Optimizing your website and content for search engines remains a crucial component of any online marketing strategy. Search engines are still the primary source of organic traffic for most websites, and optimizing your website to rank higher in search results can lead to increased visibility and more qualified traffic to your website. This is one of the most essential sources of new customers, which is why we offer 1 month of free SEO services. Feel free to book a meeting with us to claim this offer.
Social Media Marketing: Social media platforms continue to be a powerful tool for reaching potential customers. Platforms like Facebook, Twitter, and Instagram provide businesses with the opportunity to connect with their target audience, build brand awareness, and drive traffic to their website. Businesses can use social media for a variety of purposes, including content marketing, customer engagement, and paid advertising.
Content Marketing: Creating valuable, informative, and engaging content for your target audience is still one of the best ways to build brand awareness and drive traffic to your website. Content marketing can take many forms, including blog posts, infographics, videos, and podcasts. By providing your target audience with relevant and useful information, you can establish your brand as an authority in your industry and create a loyal following.
Influencer Marketing: Partnering with influencers in your niche can be a highly effective way to reach new audiences. Influencer marketing involves partnering with individuals who have a significant following on social media to promote your brand. By leveraging the influence and trust of these individuals, you can reach a new audience that may not have otherwise been exposed to your brand.
Email Marketing: Sending targeted and personalized email campaigns to your subscribers is still an effective way to nurture leads and drive sales. Email marketing provides businesses with a direct line of communication to their audience and allows them to deliver highly personalized messages to their subscribers. This can include promotional campaigns, newsletters, and automated email sequences.
Affiliate Marketing: Partnering with other businesses or individuals to promote your products in exchange for a commission is a cost-effective way to reach new customers. Affiliate marketing involves partnering with affiliates who will promote your products to their audience in exchange for a commission on any resulting sales. This can be a cost-effective way to reach a new audience and drive sales without having to invest heavily in advertising.
Pay-Per-Click (PPC) Advertising: Paid search advertising, such as Google AdWords, can be a highly effective way to drive targeted traffic to your website. PPC advertising allows businesses to place ads in search engine results for specific keywords. When a user clicks on the ad, the business is charged a fee. PPC advertising provides businesses with a highly targeted and cost-effective way to reach potential customers.
In conclusion, the world of online marketing is constantly evolving, and businesses need to stay ahead of the curve to remain competitive. By incorporating a combination of these top 7 types of online marketing into your strategy, you can reach your target audience, build brand awareness, and drive sales. It's important to keep in mind that what works for one business may not work for another, so it's essential to experiment and find the right mix of marketing channels for your specific business.
Subscribe to our free newsletter.
In recent years, Reno, Nevada has experienced an economic resurgence, transforming from a gaming-centric city to a thriving and diversified business hub. At the heart of this transformation lies the world of online marketing, where businesses large and small have harnessed the power of digital channels to reach their audiences and drive growth. In this […]